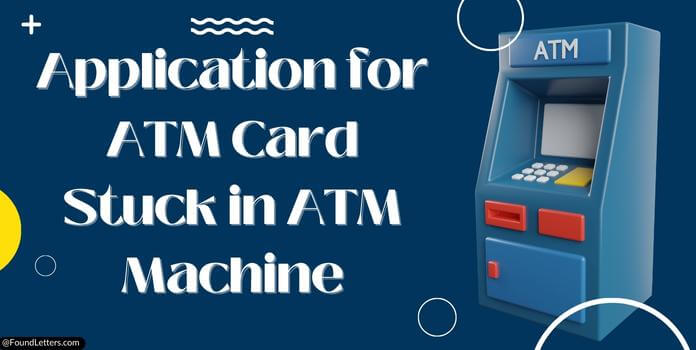 If your ATM card has got stuck in the ATM machine then you need to write a Letter to Bank Regarding ATM Card Stuck in ATM Machine in order to inform the bank and request the authorities to take the required action. The Application for atm card stuck in ATM machine letter is a simple application which includes the details about the incident.
In this post, we have come up with a format for Letter to Bank for ATM Card Stuck in Machine. You can use this ATM Card Missing Letter Format and Sample for creating a personalized letter.
Application Format for ATM Card Stuck in ATM Machine
From:
Richard Smith
54, Henry Villas
New York
Date: June 15, 2023
To,
The Branch Manager
New Era Banks
New York
Sub: Regarding ATM card stuck in ATM machine
Respected Sir/ Madam,
I, Richard Smith, am writing this letter to inform you that my ATM card got stuck in one of your ATM machines at the New York Square on June 16th, 2023 at 7 pm while I was withdrawing a cash of $ 120 from the machine because of some fault in the machine.
I maintain a savings account with your bank with the account number 98989898 and my debit card number is XXXX XXXX 1234 and the card is under the name Richard Smith.
Therefore, I am writing this letter to request you to kindly look into the issue and enlighten me that what do I need to do in such a situation. Moreover, I would like to request you to please issue me a replacement card at the earliest or have the old card retrieved as soon as possible as I generally use my card for making payments as well as for withdrawing cash.
For any more queries, please call me at 9865329856.
Thank you for your time.
Regards, Richard Smith