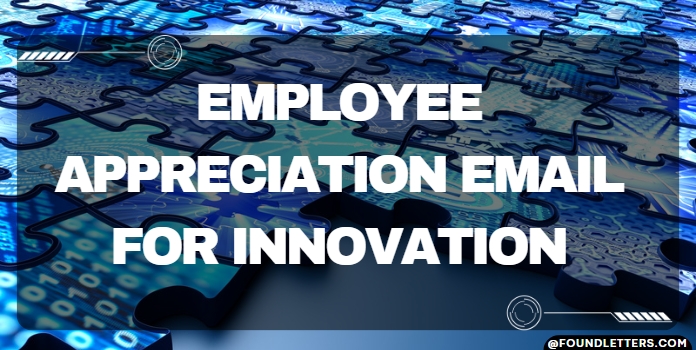 If there is an employee in your company who has impressed you with his or her innovative idea or creativity then don't forget to miss on the chance to appreciate the employee for the same by writing an employee appreciation email for innovation.
This post includes an employee appreciation email example which you can conveniently use for drafting your own email without making any mistakes.
Employee Appreciation Email for Innovation
Dear Mathew,
I am writing this letter to tell you that you idea of cutting down on the wastage of the raw material that you shared in the meeting yesterday was truly amazing and innovative.
The management has decided that we are going to be forming a team soon which will be headed by you and the idea that you had shared with us all, you are going to be implementing the same with your team. We are highly impressed with such an innovative idea that you have put forward which is going to help the company save on a lot of money by reducing the wastage by significant numbers.
Regards,
Adam Smith
Manager
Zenith Technologies
Other Related Email Formats
Appreciation Email to Team Members
Appreciation Email to Colleague Sample
Appreciation Email For Completion of Project
Appreciation Email to Thank For Assistance
Employee Appreciation Email for Accomplishment
Employee Appreciation Email on Ethics at Work
Employee Appreciation Email for Leadership