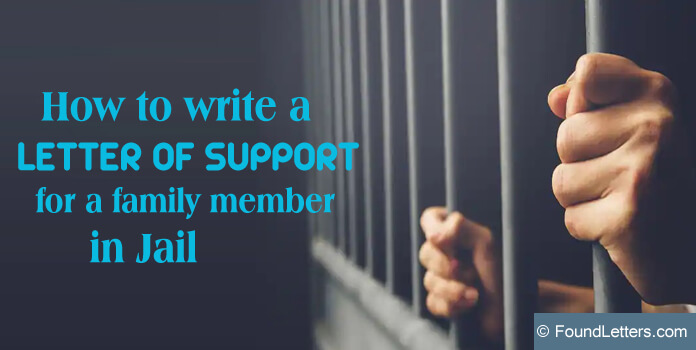 Letters from family, friends and co-workers are very helpful as they increase the chance of getting a parole. A parole letter from sister, mother, husband can certainly add on to the probability of getting the parole. But if you are wondering how to write a parole letter then you can follow a sample letter of support for inmate. The support letter sample for parole can be written well if you follow the tips to write a parole support letter.
In this post, we have come up with useful guidelines for writing a parole support letter. So instead of following compassionate release letter examples or parole letter samples, you can use these tips to create your own letter.
Tips for Writing Letter of Support for Parole
Here are some tips that can help you create a thoughtful letter of support for parole:
Choosing the format:
Always pen the letter on a white paper instead of a company letterhead.
Make sure that the letter is handwritten and not printed.
Ensure that the writing is readable.
Always put the date.
Address your letter to the board members.
Include your introduction
Begin by stating your name and if needed then also include your title and job.
Mention the purpose of writing the letter.
Describe the relationship along with reasons that make you think that the offender might not violate the conditions of the parole
Mention the duration of your relationship and in what capacity you have known the offender.
Pen down the traits of the offender that highlight that offender will follow the parole norms.
Do not write anything that minimizes the offence of the offender in any way.
Explain steps for supporting the rehabilitation
Mention the ways in which you will support the offender.
Talk about what all will you do in order to assist he offender.
Mention the ways in which you fit into the release plan.
Concluding the letter
Summarize the letter.
Include your full name.
Sign the letter
General Guidelines
Make sure that you check for grammatical errors.
Check for spelling mistakes.
Top Sample Letters Terms: