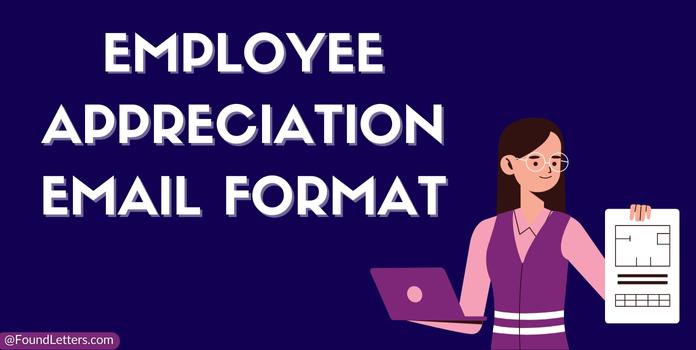 It is very important for an employer to appreciate his or her employees or a senior to his juniors as words of appreciation really matter a lot. Employee Appreciation Email For Good Work is a simple but effective way of appreciating the work done by the employee in a formal manner. There are all kinds of Employee Appreciation Emails to boss, Staff, coworkers, employees, company.
In this post, we have come up with an Employee Appreciation Email Template. You can use this Employee Appreciation Email Format for creating your own letter. This Appreciation Email Template works as a basis for designing your own email.
Format for Employee Appreciation Email
Adam Smith
Manager
Zenith Technologies
New York
Date: July 19th, 2023
To,
Mr. Richard Gibbs
54, Almond Lane
New York
Dear Richard,
I am writing this letter to personally congratulate you for such an extra ordinary performance for the month of June 2023. You have been awarded with the Star Salesman of the Month because you have surpassed all the records that have been created by all the star salesmen of Zenith Technologies.
It is indeed a proud moment for the company and for me to have such a hard working employee like you. I am aware that you would go out of your way to make the customers as well as prospects feel comfortable in having an association with our company. You have worked beyond the official working hours of the company attending meetings with the clients and getting us some very important accounts.
Your dedication, commitment and hard work is truly commendable and considering your exceptional performance, the management has agreed to reward you with a bonus of $ 300.
We look forward for your stunning performances in coming future.
Wishing you good luck with your work.
Regards,
Adam Smith
Manager
Zenith Technologies
New York