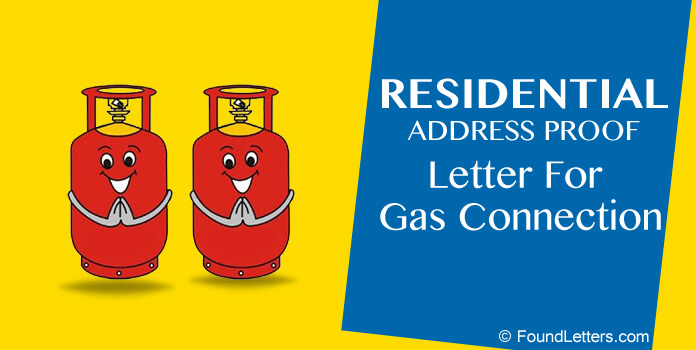 If you are seeking a new gas connection then you might need to submit a residential address proof for them same and in case you don't have the same then before writing a new gas connection letter format, you need to write an address proof letter format.  The residential address proof letter format is quite simple and you can always ask your HR department to issue the same. You can simply write a request letter to HR for address proof for LPG gas connection.
If you are the HR personnel then here is the residential address proof letter format for gas connection shared in this post which can be used for framing the same for your employees.
Sample Residential Address Proof Letter Format for LPG Gas Connection
To Whomsoever It May Concern
This is to certify that Mr. Ankit Sharma, Employee Id 12345 has been working as Marketing Executive with Zenith Technologies from last three years. As per the records of the employee that are available with us, his present residential address is B 404, Newton Plaza, Sarogini Nagar, New Delhi.
Sincerely,
Amrita Singh
HR Manager
Zenith Technologies
New Delhi
Top Sample Letters Terms: