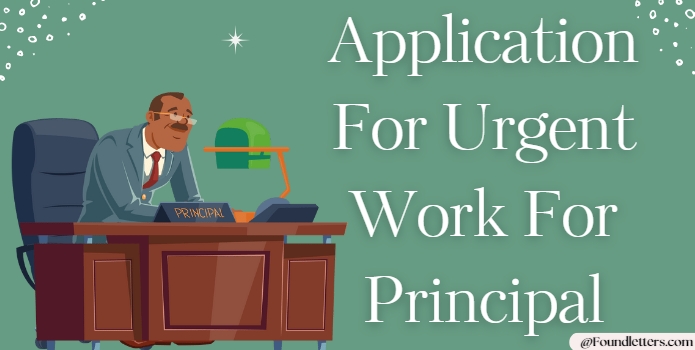 If you are a teacher at a school or an educational set up and you need to take a day off from work because of an urgent work then application for urgent work for principal is just what you need. The Urgent Piece of Work Leave Application makes it easier for you to draft your own letter.
This post includes Leave Application for Urgent Work with Sample. This leave application format in English gives you a perfect basis for creating a Short leave application for urgent work.
Urgent Work Application Format for Principal
From:
Adam Smith
54, Richmond Apartments
New York
Date: March 2nd, 2023
To,
Mr. Henry Gibbs
Principal
New Era School
New York
Sub: Regarding leave application
Dear Mr. Henry,
I am writing this letter to inform you that I will not be able to come to the school today i.e. March 2nd, 2023 as my son is not keeping well.
I would request you to sanction me one day leave.
Thanking you.
Sincerely,
Adam Smith