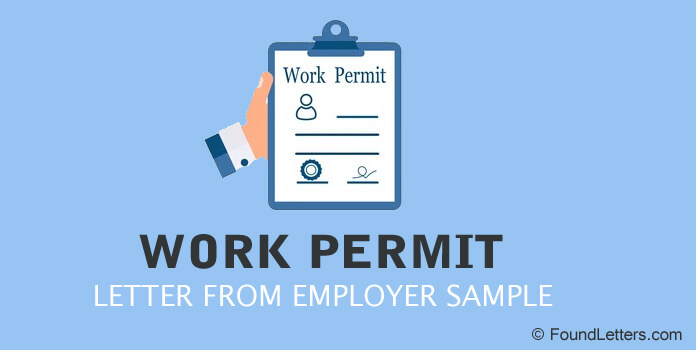 Work permit letter is issued by a country or a state to a foreign individual who is looking for employment in that country. The work permit request letter is written for the same purpose. The work permission letter format must include all the information in relation with the permission and the job.
This post includes the sample Employee Work Permit Letter from Employer. This sample permission letter for employee can be used for creating a customized letter without much complications and difficulties.
Employee Work Permit Letter from Employer Sample
From:
Richard Smith
Deputy Manager
Zenith Technologies
London
Date: March 29, 2022
To,
Mr. Robin Smith
Manager
Savoy Hotels
California
Dear Mr. Smith,
I, Richard Smith, am writing the work permission letter to inform you that permission for the job of technical development has been granted to our company. By sending this letter, would like to inform you that Mr. Henry Jacob will be working on behalf of Zenith Technologies for your company.
Mr. Jacob has been associated with our company from last ten years and is one of the most experienced developers we have. He understands his job well and will be able to delivered desired results within the promised time.
I would like to grant Mr. Jacob complete authority to handle the work at your end and he will keep us posted of the work progress on daily basis so that the team in London can keep up with the development in the project.
This work permission document also mentions that I will responsible for compensating Mr. Jacob for the job done. For your consideration, documents of Mr. Jacob have been attached with the letter.
Please call me at 98989898 for any further details.
Sincerely,
Richard Smith
Deputy Manager
Zenith Technologies
London
Other Related Permission Application Letter Format and Examples
Permission Letter to Society for Internet Connection
Permission Letter to Leave Early from Office
Police Permission Letter to Travel During Lockdown
Police Permission Letter for Marriage in (COVID-19)
Top Sample Letters Terms: