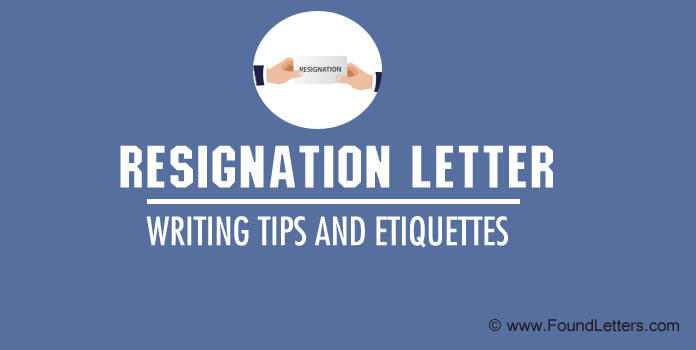 Resignation letters are written to formally announce about you leaving the organization/workplace for a certain reason. It symbolizes the end of your professional relationship through mutual respect. Such letters are very crucial as they will play a very important role in your future prospects. Hence, they should be written with great consideration and with the same enthusiasm as writing a resume.
Remember that this document will become part of your employment file and you definitely won't like to burn any bridges that might give you hiccups in your career.
Resignation Letter: What should it include?
Most organization set a time period for handling over the resignation letter, since they are not taken back by surprise. They should carry at least the minimal information mentioned below:
The name of the receiver
A brief reason for your resignation
Date the resignation will be effective from
Sender's name and signature
Below are the basic tips and etiquette that will help you write the most professional resignation letter:
Provide a reasonable amount of notice period so that your position can be filled. Most companies in the offer letter itself mentions about the notice period to be served before resigning from the position.
Keep your resignation letter as brief as possible. You need not add unnecessary explanations in the letter and make it sound unprofessional.
Express your gratitude for been given a chance to work with the company. Write about the positive memories you will cherish and give a note about how the company has influenced your career.
Include the reason of leaving the company only if you are resigning under positive circumstances like relocating or resuming studies. In case, you are resigning for another job, keep the reason to yourself.
Your letter should convey a professional, respectful and courteous tone. Do not get swayed by emotions rather keep it formal and keep a safe distance from controversial language.
Offer help to train your substitute during the notice period. You may also include your phone number and email address for future reference.
Go through your company termination policy before handing over the resignation letter. It should serve all the points better, least the same letter can be used against you to hold you for law suit.