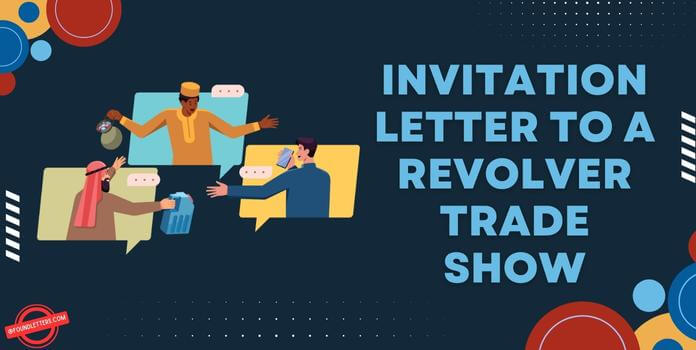 A perfect invitation letter would be one which would include the details about the event along with inviting the recipient and asking him or her to confirm the presence. There can be invitation letters for all kinds of meetings ranging from formal events to meetings. But whatever be the occasion, they are short, sweet and complete.
Here is the sample invitation letter to a revolver trade show shared in this post. You can use this format for creating your own letter without missing on anything important that is required to be included here.
Format of Invitation Letter to a Revolver Trade Show
From:
Ben Smith
Manager
Revolver Trade Show
New York
Date: August 16, 2023
To,
Mr. Henry Hay
54, Richmond Town
New York
Dear Mr. Henry,
We would like you invite you to the biggest airsoft revolver trade show which is going to be held in California. The finest and the newest airsoft pistols from all across the world will get showcased at the event and will give you a chance to enjoy the widest collection under one roof. The event will be held from August 1st, 2023 to August 3rd, 2023 from 10 am to 6 pm at Neo Exhibition Hall, New York.
We are inviting gun enthusiasts like you who can come and enjoy the range of revolvers. The first 50 visitors at the event will also be entitled with surprise gifts. You are requested to kindly confirm your presence by calling us on 98989898.
See you then.
Sincerely,
Ben Smith
Manager
Revolver Trade Show
New York